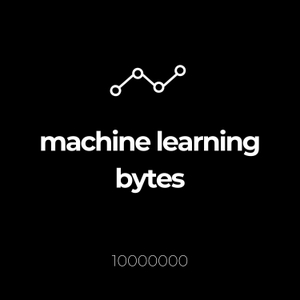 Machine Learning Bytes
By Erik Partridge
What's Machine Learning Bytes about?
Short, simple summaries of machine learning topics, to help you prepare for exams, interviews, reading the latest papers, or just a quick brush up. In less than two minutes, we'll cover the most obscure jargon and complex topics in machine learning.
For more details, including small animated presentations, please visit erikpartridge.com.
Please do join the conversation on Twitter for corrections, conversations, support and more at #mlbytes