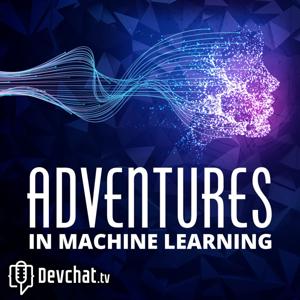 Mark Ryan is our first returning guest to the Adventure. He has created a video series for Manning showing how to use Machine Learning for Tabular data.
He walks Ben Wilson through the ins and outs of applying Deep Learning to tabular data sets and the how to find instances where this practice might be the right solution.
Panel
Ben Wilson
Guest
Mark Ryan
Sponsors
Dev Influencers Accelerator
Links
Deep Learning with Structured Data | Manning
Prepare Tabular Data | Manning
Mark Ryan - YouTube
GitHub: Mark Ryan ( ryanmark1867 )
Twitter: Mark Ryan ( @MarkRyanMkm )
Contact Ben:
Databricks
GitHub | BenWilson2/ML-Engineering
GitHub | databrickslabs/automl-toolkit
LinkedIn: Benjamin Wilson
Special Guest: Mark Ryan.