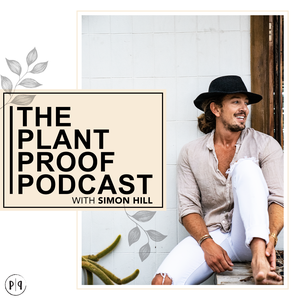 In Episode #124 I sit down with best selling author and podcast host Melissa Ambrosini to talk about comparison and more specifically how unhealthy comparison can send us into a downward spiral of negative self talk and low self esteem.
Specifically we cover:
•What comparisonitis is
•Why it's important to be aware of comparisonitis
•The signs and symptoms of comparisonitis
•Unhealthy versus healthy comparison
•What to do when we notice unhealthy comparison including specific strategies from Melissa's new book
•Strategies for parents to help their kids navigate comparisonitis
•and much more
Resources:
•Order Melissa's new book
•Connect with Melissa on Instagram
•Visit Melissa's website
•Listen to Melissa's podcast
Want to support the show?
The single best way you can support the show is by leaving a review on Apple podcast app - it only takes a few minutes and would be much appreciated.
Simon Hill, Nutritionist, Sports Physiotherapist
Creator of Plantproof.com and host of the Plant Proof Podcast
Author of The Proof is in the Plants
Connect with me on Instagram and Twitter