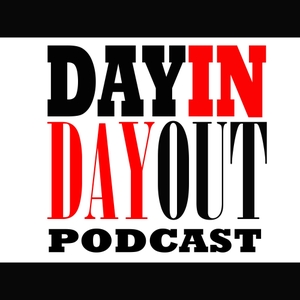 Margaret O'Connor and the Scandal In The Shadow
03.05.2021 - By Day In-Day Out
Hello my friends, my life warriors I hope you are having a good day.
Today on the podcast we have Margaret Mary O'Connor has made it her mission to reveal the truth of Your Catholic Church.
She holds a Bachelor of Science degree from the University At Buffalo (NY), and a Master of Arts in Pastoral Ministry from Christ the King Seminary in East Aurora, NY. She is a former Chaplain and is currently a Eucharistic Minister at Our Lady of Charity Parish where, ironically, the Church windows depict the Vatican II Council.
One window represents the "Pastoral Constitution on the Church in the Modern World," which includes an article that speaks directly to ending sexual discrimination of all kinds in our Church.
We talk about a number of things such as her mission. the important role women have played in the Catholic Church and what she thinks the future of the Catholic Church will be.