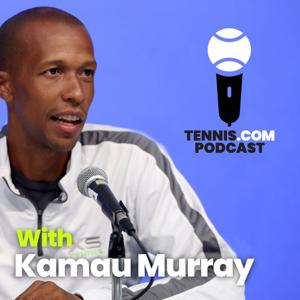 "I think I'm one of the few players that have made it here without being a good junior. So it's not like I was super good or I'm going to make it for sure."
This week brings Maria Sakkari as she discusses her unique path to the Top 20 and how her tennis-rich family history has influenced her. Admitting she wasn't the best junior, Sakkari gave herself until the age of 22 to make it. She cracked the Top 100 in 2016 just before her 21st birthday, and she hasn't looked back.
This year, she entered the Top 20 for the first time, reached two WTA semifinals and picked up a huge win over Serena Williams at the Western & Southern Open. The 25-year-old would make the second week at two majors, the Australian Open and Roland Garros, and is poised for a bigger breakthrough in 2021. 
The Greek opines on the new normal and shares what it's like to work with a coach (Tom Hill) and physical therapist (Daniel Pohl) that are the same age as her, as well as why they actually enjoy being in bubble environments. 
While she was never her full-time coach, Sakkari's mom Angeliki was ranked as high as No. 43 in the 1980s before retiring at the age of 25, a retirement age Sakkari cannot imagine. Sakkari shares how her mom influenced her career and what it was like to have her grandfather Dimitris, also a former pro, as her first coach. 
Sakkari and her team ended the 2020 season in Ostrava and she'll next begin preparations for the 2021 Australian swing. 
Learn more about your ad choices. Visit megaphone.fm/adchoices