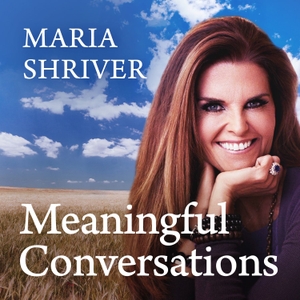 "If you are looking at what's going on in the world today and what's going on in our democracy, and you're not depressed, what is wrong with you? These are sobering times. These are legitimately upsetting times. Our democracy is under assault."  Marianne Williamson
On this episode, I'm joined by Marianne Williamson. Marianne is a bestselling author and lecturer who has touched the lives of millions...myself included.  Like so many of us, Marianne is continuing to evolve and challenge herself to find new ways to move humanity forward. I'm honored to speak with her about her hope for America and how she's using spiritual wisdom to help soothe the soul of the country and pave the way to both personal and national renewal.
If you're looking for more inspiration and words of wisdom, then please sign up for my free weekly email newsletter - The Sunday Paper. Visit website mariashriver.com to subscribe.