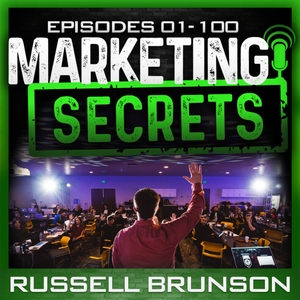 Marketing Secrets (2013-2014)
By Russell Brunson
What's Marketing Secrets (2013-2014) about?
What is it that makes the TOP successful Entrepreneurs so different from the rest? They understand how to identify and make great marketing decisions, and implement KEY strategies, FAST... That's my goal for Marketing Secrets (formerly known as 'Marketing In Your Car').
Inside each episode, you'll get actionable ideas, tips, and secrets that you can implement immediately into your business. Take a 10-minute ride with me, and I'll share with you how to increase your traffic, turn visitors into BUYERS, and generate consistent, scale-able income.