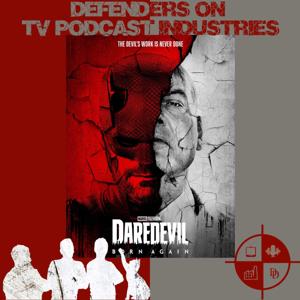 Season one ends with the What If? finale Episode 9 "What If The Watcher Broke His Oath?". We discuss the new Guardians of the Multiverse and our spoiler filled thoughts on the season.
Marvel's What If? Finale Episode 9 Synopsis
Executive Produced by: Bryan Andrews, A.C. Bradley, Brad Winderbaum with Kevin Feige
Head Writer: A.C. Bradley
Episode Written By: A.C. Bradley
Episode Directed By: Bryan Andrews
One selected group of Guardians can save the multiverse! 
From across the multiverse The Watcher selects his team. 
Captain Carter who would sacrifice herself for the mission, will create the opportunity. T'Challa Starlord, considering every option, will provide the skill for an advantage. The Supreme Doctor Strange will provide the protection to get the job done. Ever trusting Partyboy Thor will provide distraction to achieve their goals. Eric Stephens AKA Killmonger will analyse the situation for the best advantage to himself. And Gamora, fresh from an unseen victory over Thanos, will provide the experience to defeat another infinity stone wielder, the all-powerful Ultron.
Assembled, the new Guardians of Multiverse get Ultron's attention, their battle against the powerful cosmic being plays out across worlds, with magic, molnar, and zombies, they manage to get their sticky fingers on the soul stone. As the Watcher brings them through to the only universe where Ultron can be defeated, Gamora's infinity stone crusher doesn't work. 
As Ultron fights back and the Black Widow enters the fight, Natashia and Peggy work together to deploy the analogue technology in tribute to Hawkeye. Arnim Zola begins his work on Ultron, defeating  his host and claiming the infinity stones. But Killmonger also makes claims on them and the two battle for their power. This was all in the plan for The Watcher and Strange Supreme pulls Zola and Killmonger into his prison to contain them for eternity, extinguishing the multiversal threat.
The Guardians return to their universes but Natasha refuses to go back to a dead planet. The Watcher opens a new door for Natashia to start a new life as she joins a universe where their Black Widow has already been lost. Back on the Lumarian Star, Captain Carter returns to her mission where a long lost surprise is waiting for her.
Marvel's What If? Finale Episode 9 Cast
* The Watcher - Jeffrey Wright* Peggy Carter played by Hayley Atwell* Starlord T'Challa - Chadwick ...