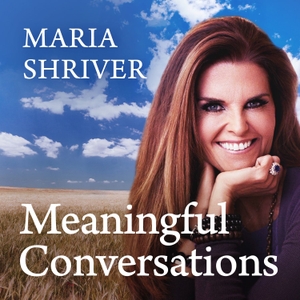 "I realized that the cultural scripts about older women, first of all, they are often misogynistic, but there are also primarily scripts where are defined by what we no longer have...The real story is this life stage is catalytic for growth. It's a walking into a portal where we have so much opportunity to develop our moral imaginations. our deep sense of gratitude for life, our sense for deep time in the long view, our own authenticity and self-acceptance. So that's what I wanted to do...I wanted to write about what I was actually seeing and experiencing with women my age."
 
-Mary Pipher 
 
How can we age gracefully in the world today? And, more importantly, how can we age with dignity?
 
I think a lot about these questions, which is why I'm so elated that I recently got to speak with Mary Pipher, the author of "Women Rowing North: Navigating Life's Currents and Flourishing as We Age."
 
Mary wrote one of the preeminent books for teenage girls back in 1994 called "Reviving Ophelia." Her new book, in her words, is a bookend that provides perspective and wisdom about what it means to be a woman later in life.
 
Mary called me from her home base in Nebraska to talk about aging, the stereotypes surrounding it, and about how we can find more happiness and meaning as we get older.
 
I love what she has to say, and I can't wait for you to listen.
 
If you're looking for more inspiration and words of wisdom, then please sign up for my free weekly email newsletter - The Sunday Paper. Visit website mariashriver.com to subscribe.