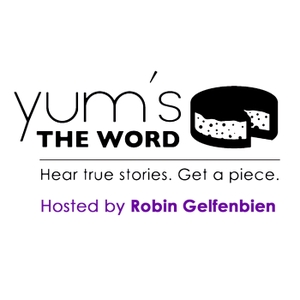 "Matronly Penises" with Tim Gunn & Constance Shulman - Ep. 35
06.01.2017 - By Yum's The Word Show
In the first of three episodes dedicated to this live show, Tim Gunn (Project Runway) shares a very juicy story about the most unforgettable thing he's seen in fashion. Plus, he and Robin do a shot of a very unusual drink and he asks Pink Magic Jesus the burning question that's on everyone's mind.
Constance Shulman (Orange is the New Black) talks about threesomes, the funny place where she and Robin met and what to expect from Season 5 of "Orange is the New Black." Plus, she reads one of the funniest Mad Libs stories ever told.
To hear the next two episodes in this 3-part series and more, subscribe at http://apple.co/1Klabbx.