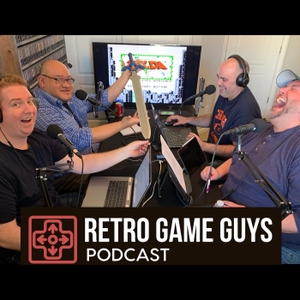 Stick and move, stick and move! In this episode, the Retro Game Guys take on Mike Tyson's Punch-out!!, the popular action/boxing game on the NES.
Discover why the Little Mac character was created, how much special gold Punchout cartridges are worth, and hear stories about the real-life Mike Tyson vs. Buster Douglas fight: one of the biggest upsets in sports history. And don't forget to check out the score competition, where one of the guys gets a leg up on the rest of the crew.
Please subscribe and follow us!
Twitter and Facebook: @retrogameguys
Share your scores! Use #RGGPunchout
Learn more about the guys: retrogameguys.com
Contact r[email protected]