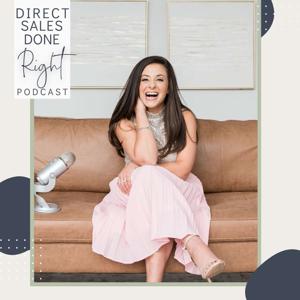 On this episode of the Make Chic Happen Podcast, Melanie and Katy are addressing mindset mastery, but not in the way that you normally hear it!
You'll hear our Chic leaders address some real mindset questions from our followers. You'll listen as they talk firsthand about how you can rewrite the narratives that hold you back from achieving the goals and dreams that you have set for yourself!
Tune in as Melanie and Katy talk about how to address the root causes of your mindset roadblocks and what is possibly tripping you up on your way to success.  You'll also hear how they themselves handled mindset mishaps in their direct sales businesses when they started and how they see things differently now!
This episode is guaranteed to rewire your thinking!  Don't miss it!
If you loved this episode, check out some previous podcasts where we have talked about conversations and inviting:
Episode 161: How to Establish Conversations that Actually Convert
Episode 132: Our Top Tips on Getting Prospects to Purchase from You
Follow the Make Chic Happen Podcast over on Instagram @makechichappenpodcast and follow Chic Influencer @chicinfluencer for more business and mindset tips! And Click here to learn more about the Chic Branding Experience: https://chicinfluencer.com/chic-branding-experience/!