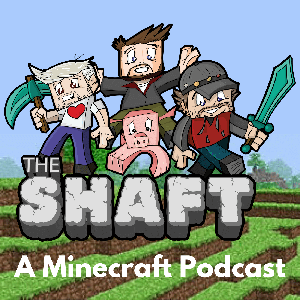 Show Notes:
Minecraft is coming out with CEREAL, Possibly Mountains, and DLC for Minecraft Dungeons.
 
Minecraft topics on this episode:
The next update for Minecraft… Mountain Update? https://www.windowscentral.com/when-release-date-minecrafts-mountain-update
The Minecraft Marketplace Summer Sale has started, discounts on dozens of items https://www.windowscentral.com/minecraft-marketplace-summer-sale-has-started-discounts-dozens-items
Mojang Studios is celebrating summer with the Minecraft Marketplace Summer Sale.
The sale discounts over 70 maps, skins, items, and more, with doorbuster deals every day.
There are also some free maps and a free emote to claim throughout the sale as well.
The sale starts today, July 3, 2020, and will continue until July 13, 2020.
Minecraft Dungeons Receives First DLC https://youtu.be/dXZgUCxF5qc
The new jungle themed area consists of 3 story based missions to replay, new monsters to tackle, and several new items to obtain. 
available for Hero Pass owners, or available separately for a price of $4.99
New map: Lower Temple
A new threat level per difficulty: Unlocks higher-powered gear and additional challenges for the end-game content
New gear: Battlestaff and Dual Crossbows, plus two unique versions of each of them
Balance changes to various items
Minecraft is getting a cereal with codes for in-game clothes https://www.gamesradar.com/minecraft-is-getting-a-cereal-with-codes-for-in-game-clothes/
The cinnamon-flavored Minecraft cereal is coming in August
Sightings
Mr Beast 100 person building competition https://www.youtube.com/watch?v=Z9WUrOX9bKY
Someone beat Minecraft using a real piano – https://www.eurogamer.net/articles/2020-07-07-someone-beat-minecraft-using-a-piano (BRENT https://www.youtube.com/watch?v=Apt3MinC_MY)
An RGB Minecraft Sign Which Lights Up When Friends Join Your Server: Utilizing A Raspberry Pi Zero https://happygamer.com/an-rgb-minecraft-sign-which-lights-up-when-friends-join-your-server-utilizing-a-raspberry-pi-zero-72187/
Play On Con Minecraft Build competition winner The Crimson thanks to Joe Hills and Duke the Pianist!  https://twitter.com/playoncon/status/1279161103323475969