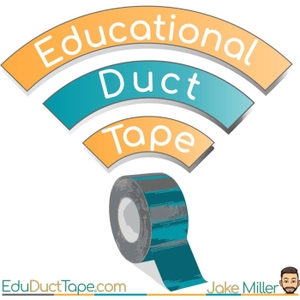 Mini007 - Dr. Nicholas Sutton talks Podcasting Tech, Tech Integration and Google Docs at #TeachBetter19!
01.29.2020 - By Educational Duct Tape
In the 7th mini-episode, Jake interviews Superintendent and podcaster Dr. Nicholas Sutton at the #TeachBetter19 Conference. Nick shares about the technology that he and his co-host Matt Jacobson use for their podcast "Learning Through Leading" and about how teachers can use simple technologies to make learning exciting.