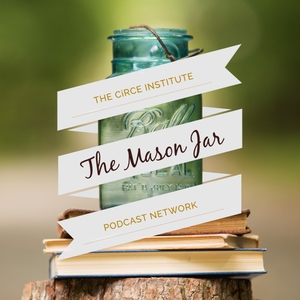 Moms: Learn and Grow! (Part I): A Collaboration with the Schole Sisters
08.07.2018 - By The Mason Jar
In this very special episode of The Mason Jar, Cindy chats with Mystie Winckler, Pam Barnhill, and Brandy Vencel, her friends from the Schole Sisters, for part one of a two-part conversation about self-education for moms. And once you've listened to this part of the conversation head over to the Schole Sisters podcast for part 2!
In part one, discussion touches on Charlotte Mason's views on self-education and how that applies to moms. In part two, the ladies take it all a step further with discussion of why reading is important, where hobbies fit in, and MORE!
While you're at it, make sure to check out their upcoming online retreat, Learning Well, featuring Cindy. It's set to take place on September 15th and you can learn more about it here.
***
This episode is brought to you by our friends at IEW, where they offer a 100% lifetime guarantee. See acast.com/privacy for privacy and opt-out information.