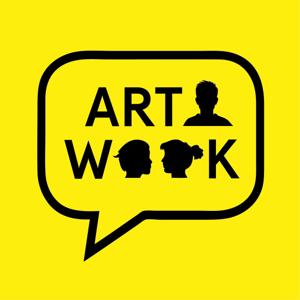 Episode 98 - Morgan Stokes, exploring the possibilities of what a painting can be!
02.22.2022 - By Art Wank
We LOVED talking to Morgan Stokes in his amazing apartment in Sydney surrounded by his beautiful artwork. He is pushing the boundaries of what a painting can be, or is defined to be, which is very exciting.
We met Morgan, his partner Charlie, and their friend at The Other Art Fair and instantly loved them all! We had an art crush on Morgan's work after Sophie from Curatorial and Co. told us about him. Morgan is represented by Sophie and is having a solo show, Virtual Gaze, opening March 2nd, opening night March 3rd. You really have to see Morgan's work in the flesh, they beg to be looked at closely for their subtleties. So get your self down to his opening and take a closer look.
We talked to Morgan about the definition of a painting, working with restraint, his path to being an artist, Picasso and much more…
Thanks for talking to us Morgan, we really loved it