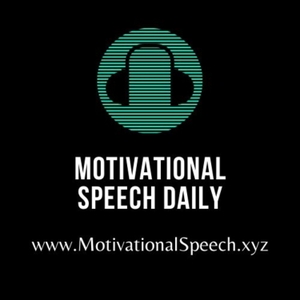 Motivational Podcasts | LIFE WILL HURT - Best Motivational Speech (Featuring Coach Pain)
07.07.2020 - By Motivational Speeches
>>>Click Here to Join Our Self Development Campaign Now<<<
Motivational Podcasts | LIFE WILL HURT - Best Motivational Speech (Featuring Coach Pain).
About Our Motivational Speech Website
A motivational speech is a vital portion which supports a person to give their best performance and support in reaching enterprise goals. Strong positive motivation will permit the increased output of employees, but negative motivational speech will decrease their production. A critical factor in personnel management is motivation.
Who we are?
MotivationalSpeech.XYZ AKA Motivationly is a Non-Commercial Digital Media/news blog. That was founded in June 2020 to inspire people by providing authentic Motivation Speeches, Motivational Quotes, Motivational Words and Motivational Images.
What is our goal?
Our mission at MotivationalSpeech.xyz is to empower, inspire and motivate people by spreading knowledge of self-development, life-changing stories and mental medication to the world.
Learn More About Concept of Motivation Here:
What Motivation is and Concept of Motivation
Why Motivation is Important and How to Motivate Students?
Top 5 Best Reasons Why Motivation Doesn't Last & Its Solution
Where Motivation Comes From? Source of Motivation
Why Motivation Doesn't Work And What You Should Do About It
How To Give A Motivational Speech?
When Motivation does not work?
Best 5 Advice on How to Improve Motivation
Words That Rhyme With Motivation
What Does Extrinsic Motivation Mean?
Why I Have No Motivation?
Why Does Character Motivation Matter?
Why is Self Motivation Important?
How Does Emotion Affect Motivation?
---
Support this podcast: https://anchor.fm/motivationly/support