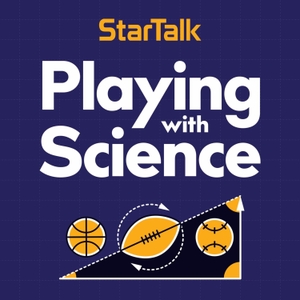 We kick it into top gear as hosts Gary O'Reilly and Chuck Nice explore the physics of motorcycle racing, riding, and assembly alongside adventure journalist Jim Clash and physics professor and motorcycle aficionado Charles Falco.
Don't miss an episode of Playing with Science. Please subscribe to our channels on:
Apple Podcasts: https://itunes.apple.com/us/podcast/playing-with-science/id1198280360
TuneIn: tunein.com/playingwithscience
GooglePlay Music: https://play.google.com/music/listen?u=0#/ps/Iimke5bwpoh2nb25swchmw6kzjq
SoundCloud: https://soundcloud.com/startalk_playing-with-science
Stitcher: http://www.stitcher.com/podcast/startalk/playing-with-science
NOTE: StarTalk All-Access subscribers can watch or listen to this entire episode commercial-free here: https://www.startalkradio.net/all-access/motorcycle-racing-physics-on-2-wheels/
Photo Credit: SCrider (Flickr) via Wikimedia Commons.
See omnystudio.com/listener for privacy information.