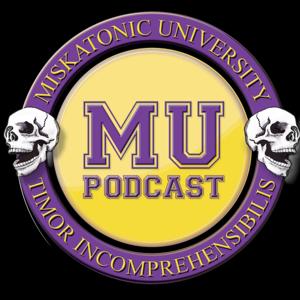 This episode, Keepers Jon and Dave play a game of Call of Cthulhu! The scenario is titled "The Silent Clowder," and it was exclusively available to backers of Goodman Games' Kickstarter to fund Keeper Jon's book, Age of Cthulhu #9: The Lost Expedition. Enjoy!
The Old Ways Podcast
The Old Ways Podcast is a weekly Call of Cthulhu actual play "slow-burn" style radio drama where a great group serves up entertainment to you using new and published scenarios. With two seasons of material, listeners begin their journey with the investigators in 1920s Chicago, as they sink into the blood-soaked ground of Windy City horror. Season two picks up as they dive head-long into Chaosium's legendary Masks of Nyarlathotep campaign where the investigators pull at the very threads which herald the end of days. 
With more than 35 hours of available content, they've got you covered for all your sanity destroying quarantine needs! The Old Ways Podcast is available on iTunes, Spotify, Stitcher, and many more! Snag the RSS Feed and never miss our Mythos Monday episode drop! 
Find them on Facebook, Twitter, or deep in the Miskatonic University library's Restricted Section desperately hunting for the right dusty occult tome!"
The Silent Clowder
This is an unusual episode... no news, no card catalog, no listening room... just Jon and Dave as they play a quick game of Call of Cthulhu. This adventure is one of Keeper Jon's "Isolated Investigator" adventures, designed to be played with one Keeper and one investigator.