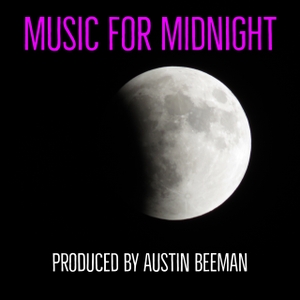 Music for Midnight: Downtempo | TripHop | Ambient | Chill Out | Lounge | Independent Electronica. Curated by Austin Beeman
By Austin Beeman
What's Music for Midnight: Downtempo | TripHop | Ambient | Chill Out | Lounge | Independent Electronica. Curated by Austin Beeman about?
The
sultry vocals and blissful beats of Downtempo Electronica. Darkly
cinematic ambient soundscapes. The smoky urban sound of NuJazz. The
melancholy lyrics of alt-country singer-songwriters. The crystalline
precision of modern-classical. Discover a sophisticated blend of
podsafe music. Indie music -- perfect for late-night listening.
My offering is music midnight; a place where genre dissolves into darkness and mood is everything.
· Music for the comfort of an easy chair.
· Music for making love.
· Music for the solitude of a midnight drive.
· Music for your thoughts.
· Music for your future.
· Music for 30 minutes. Every week.
· Music for Midnight.
Explore Electronica beyond Daft Punk, Dido, Zero 7, Massive Attack,
Portishead, Frou Frou, Morcheeba, Chemical Brothers, Imogene Heap,
Crystal Method, Goldfrapp, Thievery Corporation, AIR, M.I.A., Moby,
Depeche Mode, Everything but the Girl, Paul Oakenfold, Paul VanDyk,
Groove Armada.