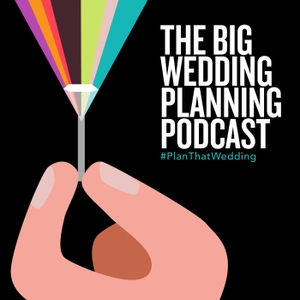 Jamie Lee is a stand-up comedian, actor, and established television writer/producer whom Elle Magazine recently named one of the top comedians to watch.
In December 2016, Lee released her debut book Weddiculous (Harper Collins), which quickly rose to #1 on Bustle.com's list of best wedding books. The book was adapted as an upcoming series, The Wedding Coach, for Netflix hosted and Executive Produced by Jamie. It premiered on April 7th, 2021.
Jamie starred as Ali Reissen, the female lead in the second season of the Judd Apatow-produced HBO series CRASHING, opposite Pete Holmes. Jamie wrote and starred in "The Viewing Party" episode of CRASHING, which was directed by Judd Apatow and honored by the New York Times in their piece on The Best TV Episodes of 2019.
In addition to being one of the core cast members of MTV's hit show "Girl Code," Lee has appeared on "Conan," "The Late Late Show with James Corden," "Last Call with Carson Daly," "Chelsea Lately" and "@Midnight."
Big Takeaways
When it came to planning her own wedding, and the day of, Jamie's favorite parts were in the little pieces in the in-betweens. Like a walk to get iced coffee, and moments of lightness spontaneity that helped her snap out of the dreamlike flow of the day.
Find people that make you feel calm, and cared for to surround you on your big day. It can be very stressful, and having people around that want to help and do so with ease can make all the difference.
Jamie's experience with her wedding planner (who was essentially a Venue Coordinator) was not super positive. Ultimately the planner did not ease the duties and stresses of the day in the way that would have actually been helpful. Do not just suffer through a bad planner! You are allowed to say no thank you and move on to someone new. Love your wedding planner!
Questions from our live audience of Zoom Watchers
Myriah: What do I do with my dress after the wedding?
Everyone recommended donating! Especially since she has already worn it twice and isn't
going to wear it again.
Alex: How can we celebrate our engagement if our wedding is quite a ways down the road, and we haven't started planning?
Enjoy each other. Take that slow time. You don't have to do anything yet. Just enjoy that new title. You can also spread out your fun special events. The showers, and parties, etc.
Gabrielle: After our elopement, can we put our registry on the announcements/reception invitation? The reception will be small and intimate later.
Jamie said she wouldn't even think twice about it, if she got invited to the reception, but not the wedding. People want to give gifts. You can share your wedding website that would have the registry on it, too.
Links We Referenced
Weddiculous - Jamie Lee's Book
Kleinfeld Bridal
Spear Travel Group
The Big Wedding Planning Master Class
Quotes
"I don't like how people minimize wedding stress." - Jamie
"On the Wedding Coach, I kind of made up for all my lost time as a bad bridesmaid, by being the superstar bridesmaid and really just getting everything done that needed to get done." - Jamie
"It's a really important reminder, if you feel like your relationship incurring damage because of the wedding, the thing that's supposed to celebrate the relationship, then what is happening? What is it all for?" - Jamie
The Big Wedding Planning Podcast is...
Hosted and produced by Christy Matthews and Michelle Martinez.
Edited by Veronica Gruba.
Music by Steph Altman of Mophonics.
On Instagram @thebigweddingplanningpodcast and be sure to use #planthatwedding when posting, so you can get our attention!
Inviting you to become part of our Facebook Group! Join us and our amazing members. Just search for The Big Wedding Planning Podcast Community on Facebook.
Easy to get in touch with. Email us at [email protected] or Call and leave a message at 415-723-1625 and you might hear your voice on an episode
On Patreon. Become a member and with as little as $5 per month, you get bonuse episodes, special newsletters and Zoom Cocktail Hours with Christy & Michelle!
Our Partners
Special Deals for Listeners - TBWPP Enthusiastically Approved!
Wedfuly
FlowerMoxie
The Flashdance
Cactus Collective
Unboring Officiant Special Guest: Jamie Lee. Sponsored By:Spear Travel Group: Spear Travel Group takes the stress out of travel planning!