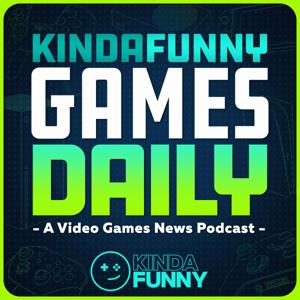 Blessing and Gary talk about Xbox teasing Death Stranding for Game Pass, what makes good comedy, and Toys For Bob teasing a new game.
Time Stamps -
00:00:00 - Start
00:07:45 - Housekeeping
A new Kinda Funny Xcast is up right now featuring the devs of Rumbleverse. The Xcast crew gets to talk to them all about what it was like making the game. You can catch that on Youtube.com/KindaFUnnyGames and on podcast services around the globe.
The Roper Report  -
00:11:23 - Toys for Bob is teasing a new game
00:25:05 - Death Stranding coming to Game Pass???
00:34:26 - Ad
00:36:40 - Gotham Knights has Gone Gold!
00:43:53 - Geoff Keighley's giving away all the Opening Night Live teases!
00:51:47 - The New Tales From The Borderlands game seemingly has a release date?
01:00:01 - Escape Academy got a huge new patch!
01:03:00 - This girl on Tinder gets guys to buy Nier: Automata and then ghosts them
01:05:47 - Out today
01:08:06 - You're Wrong
Tomorrow's Hosts: Blessing & Cameron Hawkins