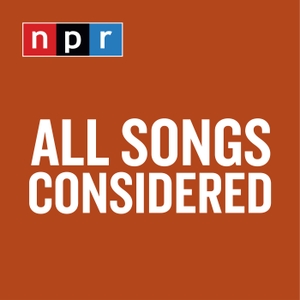 It's a packed release week, with new albums from R&B; singer Summer Walker, The Avett Brothers, Angel Olsen, Wilco, Danny Brown and more. Host Robin Hilton is joined by NPR Music's Lyndsey McKenna, Rodney Carmichael, Sidney Madden and Stephen Thompson as they share their picks for the week's best new albums.
FEATURED ALBUMS:
1. The Avett Brothers - 'Closer Than Together'
Featured songs: "Locked Up" and "Bleeding White"
2. Angel Olsen - 'All Mirrors'
Featured songs: "What It Is" and "New Love Cassette"
3. Wilco - 'Ode to Joy'
Featured song: "Citizens"
4. Summer Walker - 'Over It'
Featured songs: "Come Thru" and "Fun Girl"
5. Dermot Kennedy - 'Without Fear'
Featured song: "Lost"
6. Danny Brown - 'unknowhatimsayin'
Featured song: "Savage Nomad"
7. San Fermin - 'The Cormorant I'
Featured songs: "Saints" and "Hickman Creek"
OTHER NOTABLE OCT. 04 RELEASES:
City and Colour — A Pill for Loneliness; The Darkness — Easter is Canceled; DIIV — Deceiver; Gatecreeper — Deserted; Lightning Dust — Spectre; Lisa Prank — Perfect Love Song; Nick Cave — Ghosteen; The North Mississippi Allstars — Up and Rolling; The Penguin Café — Handfuls of Night; Robert Glasper — F*** Yo Feelings; Supa Bwe — Jaguar; That Dog. — Old LP.