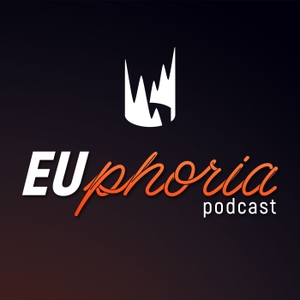 New Season, Who Dis? | EUphoria Season 6 Episode 1
06.11.2020 - By EUphoria Podcast
Frosk's back! Kobbe's back! We're back! You're back!
Season Six of the EUphoria Podcast kicks off in our brand new studio, to go over our expectations for the Summer Split and our current favourites for Worlds. Kobbe and Carzzy call into the show to give their thoughts on the start of the season.
EDITOR'S NOTE: Unfortunately, the full-screen recording of our guests this week was not able to be recovered for editing. We cut into the television showing our guests so you can see them better while they talk, and for future weeks this will be resolved.
Look out for us on your lunch break, Thursdays at 12pm CEST; we're available on Apple Podcasts, Soundcloud, Spotify, Youtube, and more.
Skip around to your favorite parts:
League News
→ 0:00 Intro
→ 4:23 G2 Lane Swaps
→ 7:26 Perkz vs. Faker
Interview With Kobbe
→ 9:06 Welcome
→ 10:18 Thoughts on his time in NA
→ 16:17 Kobbe's impact on Misfits
→ 19:11 Ambitions for this split
Thoughts From Drakos & Frosk
→ 20:44 That's business?
→ 24:00 Advice to new players
The 4 Seeds For Worlds
→ 26:22 Overview
→ 27:26 G2 & FNC
→ 31:35 OG
→ 37:33 S04
→ 42:22 MAD
→ 44:23 MSF
→ 44:45 RGE
→ 47:17 VIT
→ 48:51 SK
→ 50:45 XL
Interview With Carzzy
→ 53:50 Welcome
→ 58:49 Toughest bot lane opponents
→ 1:00:53 Who's the Hero on MAD?
Twitter Questions
→ 1:05:54 S10 Changes
→ 1:11:17 Thoughts on Worlds Format