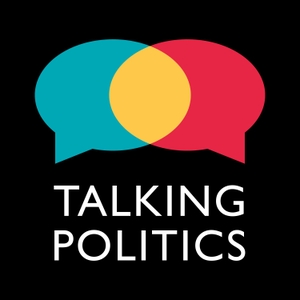 David and Helen look at what's changed - and what hasn't - since we last spoke, from Brexit to Biden to Covid. Has the Brexit deal really given the UK a chance to do things differently? Do Democrat wins in the Georgia Senate races open up new possibilities for Biden? What is at stake in the politics of vaccination? Plus, we talk about where things now stand for the future of the Union.
*Recorded before the events in Washington on Wednesday *
Talking Points:
What can the UK do that it couldn't do before Brexit? 
- From the start, the two biggest issues for Cameron were freedom of movement and financial services regulation.
- For the City, Brexit is a tradeoff. Although financial services will not be regulated in the EU, the American investment banks in London are unhappy about being shut out of equivalence for trading.
- Johnson is talking about innovation and dynamism. He doesn't seem willing to say it's about migration and the City of London.
Northern Ireland and Scotland will both be key questions that we will talk about in greater depth this year.
- There will be a growing sense of Northern Ireland's separateness. The deal creates opportunities and risks for the government in Dublin.
- A trade deal changes what Scottish independence would mean.
Meanwhile, in the USA… the Democrats now have control of the Senate.
- This election could indicate the potential of a remarkable new coalition for the Democratic party.
- Or it could indicate a future where everything is contested.
- What can Biden get done before the next midterms? 
- During the Obama years, the Republicans were extremely effective at voting as an oppositional bloc. 
- Holding the Democratic senators together won't be easy and Biden will not be able to blame oppositional Republicans for any failure to get things done.
- However a key benefit for the Democrats is that they will be able to confirm nominees.
Mentioned in this Episode:
- Matthew Parris in the Times
- David's winter talk: Did Covid kill the climate? 
Further Learning:
- From December… From Brexit to Scottish Independence
- More on the partition of Ireland
- More on the Georgia election results
- More on the European vaccine rollout
- From November… Post-Covid Economics with Adam Tooze
And as ever, recommended reading curated by our friends at the LRB can be found here: lrb.co.uk/talking
 See acast.com/privacy for privacy and opt-out information. Become a member at https://plus.acast.com/s/talkingpolitics.