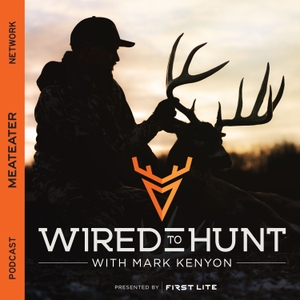 This week on the show, I'm joined by Josh "Furter" Hillyard to reflect back on the 2020 season and examine the highs and lows of the past four months. Then we follow that up with a great conversation with Luke Thorkildsen of Weatherby about late season firearm do's, don'ts, and maintenance.
Topics discussed: 
Late season hunting plans
Highs and lows of 2020
Chasing target bucks
Resolutions for the New Year
Weather and firearms 
Firearm field care
Firearm maintenance and maintenance mistakes
 
Connect with Mark Kenyon and MeatEater
Mark Kenyon on Instagram , Twitter , and Facebook
MeatEater on Instagram, Facebook, Twitter, and Youtube
Shop MeatEater Merch
See omnystudio.com/listener for privacy information.