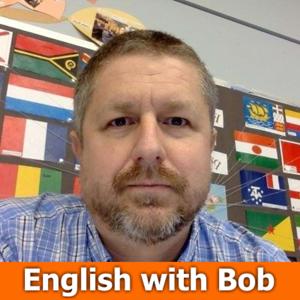 A couple of weeks ago I helped you learn some mean English phrases that I said you should never use, but that you should be able to recognize.  I thought in this English lesson, I should teach you some happy phrases, some nice phrases, phrases that you should definitely use if the situation calls for it!
So in this English lesson, I'll teach you 10 happy, nice, awesome English phrases that you would certainly be happy to hear if someone said them to you.
I hope you enjoy this free English class about happy, nice phrases! Have a great day!
Note: This is the audio portion of a Youtube English lesson which you can watch right here: https://www.youtube.com/watch?v=JIdc4tMvd8A or find by searching Youtube for, "Bob the Canadian Nice Phrases"Support the show (https://www.patreon.com/bobthecanadian)