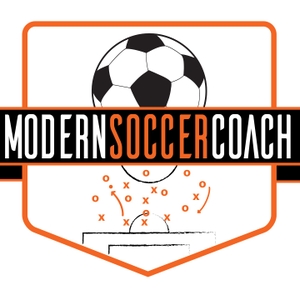 Gary is joined by former Sheffield United defender and current assistant coach at the Central Coast Mariners in the Hyundai A-League, Nick Montgomery. Currently working on his UEFA PRO License, Nick played over 400 games for Sheffield United, some against the very best in Premier League history, and also played 5 years in the Australian professional league.
Nick talks about:
- The "crazy genius" of Neil Warnock
- How did Sheffield Utd produce Kyle Walker, Gary Cahill and Harry Maguire?
- Challenges of youth development in Australia
- Spending time with Man United staff on their pre-season tour
- Mental health issues of ex-professionals
- What he learned working with Usain Bolt
And much, much more!!
The second monthly webinar on the Modern Soccer Coach Community Platform is coming up next Monday (Oct 22) where we will take an in-depth look at 'Breaking Down a Low block', where we aim to challenge coaches to look at little closer at what they can do to help develop teams and individual players to excel against deep defensive blocks.
The monthly webinars are FREE to all MSC Community Platform Members. It's easy to register and once you do, you will receive a free 14 day trial to check it out… after that it's only $6 a month and you get access to the monthly webinars, weekly content and discussions, along with over 250 video training exercises on there.
Please check it out:
www.modernsoccercoach.com/community