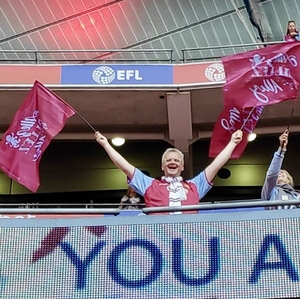 This is the first podcast since our AGM with CEO Christian Purslow and legendary winger Tony Daley - and with lockdown since then, there's a lot to catch up on.
We have a very special guest as Nick Timothy, Theresa May's joint chief of staff at Downing Street and Villa season ticket holder joins me to talk about growing up in Tile Hill and going to school in Aston.
Villa's membership of the Premier League hangs on a knife edge. As the chances of Project Restart rescind and as the FA insist promotion and relegation must be honoured, what will happen?
We have written to CEO Christian Purslow about playing our remaining games at neutral venues - and Mr Purslow agrees that it'd be a huge decision for anyone running Villa to take home advantage away from our difficult first season back.
Jonny's point is we have a game in hand! We can't be relegated on the basis that we might have won three points with it!
We also update you on what we've been doing as a Trust since lockdown and I'm delighted to talk to Nick Timothy about his life as a Villa fan.