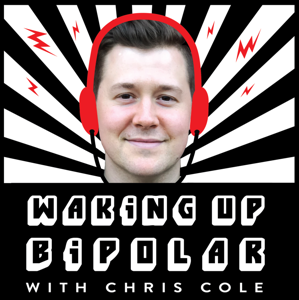 In this episode of Waking Up Bipolar, Chris Cole speaks with Nick Walker Sensei—Autistic author, educator, speaker, transdisciplinary scholar, and aikido teacher.
Nick Walker is co-founder and editor at the independent worker-owned publishing house Autonomous Press and is a faculty member in the Interdisciplinary Studies program at California Institute of Integral Studies and the undergraduate Psychology program at Sofia University.
Books in which Nick's writings can be found include Towards an Archeology of the Soul (2003), Loud Hands: Autistic People, Speaking (2012), The Real Experts: Readings for Parents of Autistic Children (2015), The Spoon Knife Anthology (2016), and Spoon Knife 2: Test Chamber (2017).
Nick has also been featured in the documentary films Crux (1999), Orphans of Delirium (2004), Dreambody/Earthbody (2012), and Spectrum: A Story of the Mind (2015). 
As you'll hear in the interview, I am head-over-heals in Love with Nick's ideas on the neurodiversity paradigm. Prepare to have your mind neuroqueered just for having listened to his words now.
Keep up with Nick Walker by visiting neurocosmopolitanism.com, and check out more of Nick's writing in various anthologies at autpress.com.
JOIN THE DISCUSSION at https://www.facebook.com/groups/wakingupbipolar
Chris Cole hosts the Waking Up Bipolar podcast, focused on the intersection of bipolar disorder and spiritual awakening. He is the author of The Body of Chris: A Memoir of Obsession, Addiction, and Madness, inspired by his own journey of spiritual unfolding and mental health challenges. Chris Cole offers life coaching for any number of mental health conditions, specializing in bipolar disorder and spiritual emergence. Chris's experience with addiction, disordered eating, body dysmorphia, psychosis, and spiritual emergency allows him to relate to a wide range of clients. He utilizes a holistic approach to mental health which views wellness in physical, mental, emotional, social, and spiritual domains. Learn more about Chris and his work at colecoaching.com.
The Waking Up Bipolar podcast in now available on the following platforms:
Apple Podcasts | apple.wakingupbipolar.com
Google Play | google.wakingupbipolar.com
Stitcher | stitcher.wakingupbipolar.com
TuneIn | tunein.wakingupbipolar.com
wakingupbipolar.com