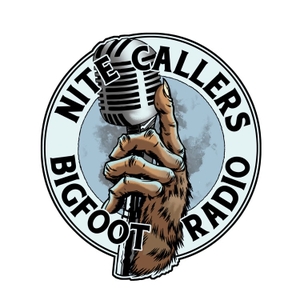 Nite Callers Bigfoot Radio
By Nite Callers Bigfoot Radio
What's Nite Callers Bigfoot Radio about?
Welcome to Nite Callers Bigfoot Radio!
Nite Callers Bigfoot Radio is a talk show that interviews the American Bigfoot Researcher, witnesses and other mysterious subjects. We are real Bigfoot researchers ourselves and we like to interview real people who are having real experiences and willing to share them. We believe we have learned much of what we know today because of the hard work and sacrifice of America's Bigfoot researcher. We do try to keep the subject matter grounded and believable. Sometimes we are surprised by unbelievable claims during our broadcast and ask that you not present these beliefs as those of the Nite Callers crew. In this day of new age Bigfoot, we do try to hold a respectable level of science to the information shared on this program. We are not professionals, we are the working class, we are family. We welcome you to join us around our campfire every Sunday night at 8:30 p.m. as we learn about the mysterious realm of Bigfoot. Join the chat and be sure to like and share us on Facebook. You can also catch the show on our Youtube channel or the Stitcher app for NCBR on the go! Note: We are currently on Summer Hiatus. New programming will be available Sept. 2, 2018. Feel free to listen to our archives. Happy Squatching!