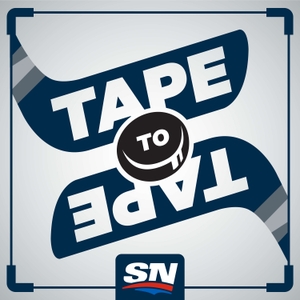 Nov. 29: There's More To Akim Aliu Than You Might Know
11.29.2019 - By Tape to Tape

Akim Aliu is best known for two things: accusing Bill Peters of using racial epithets and being at the centre of an OHL hazing controversy nearly 15 years ago. Ryan and Justin Bourne talk to Gare Joyce, who's known Aliu since the latter was a teenager. He shares some pertinent details of Aliu's life and offers his impressions of the man learned over the course of their years-long relationship.
Read Gare's Big Read from February on Aliu here.
Ryan and Justin then discuss the new-look Maple Leafs and speak with Wayne Scanlan about the sneaky-competitive Ottawa Senators. 
This episode is produced and sound designed by Amil Delic, and hosted by Ryan Dixon and Justin Bourne. 
Tape To Tape is also on YouTube, watch it here. This episode, our video producer is Drew Livingstone.
Audio Credits: Sportsnet
Tape to Tape is powered by the RAM 1500 Sport, built exclusively for Canadians.
Sign up for the Sportsnet Fantasy Hockey Pool, presented by RAM, at Sportsnet.ca/RAM for your chance to win $1,000 weekly cash prizes and the grand prize of a Canadian exclusive 2020 RAM 1500 Sport.
The views and opinions expressed in this podcast are those of the hosts and guests and do not necessarily reflect the position of Rogers Media Inc. or any affiliate.