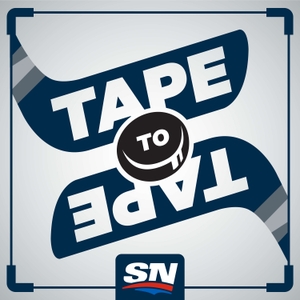 Nov. 1: What we learned in October and the middling Lightning
11.01.2019 - By Tape to Tape

As the calendar flips to November, Ryan and Rory review what they've learned from the first month of NHL action. To help with that, Erik Erlendsson of LightningInsider.com joins the show to discuss Tampa's underwhelming start.
Tape to Tape is powered by the RAM 1500 Sport, built exclusively for Canadians.
Make sure to sign up for the Sportsnet Fantasy Hockey Pool, presented by RAM, at Sportsnet.ca/RAM for your chance to win $50,000 in cash prizes and a 2020 RAM 1500 Sport.
This episode is produced and sound designed by Shoaib Alli, and hosted by Rory Boylen and Ryan Dixon.
Audio Credits: Sportsnet
The views and opinions expressed in this podcast are those of the hosts and guests and do not necessarily reflect the position of Rogers Media Inc. or any affiliate.