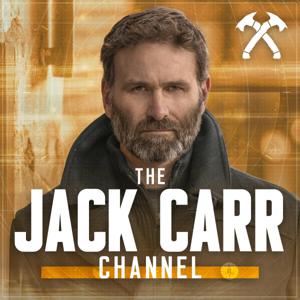 Oleg Tolmachev is the Head of Production for Ukraine's national gas company, Naftogaz. In the days since the Russian invasion, he has been corresponding with international journalists about the developing situation and has been calling on oil and gas companies to sever ties with Russia.  
Oleg was recently forced to evacuate Kyiv, but was able to connect with Jack over Zoom from an undisclosed location in the city of Lviv.
You can follow updates from Oleg on Twitter @OTolmachev
Sponsors:
Navy Federal Credit Union: Today's episode is presented by Navy Federal Credit Union. Learn more about them at navyfederal.org
Black Rifle Coffee Company: Today's episode is also brought to you by Black Rifle Coffee. Purchase at www.blackriflecoffee.com/dangerclose and use code: Dangerclose20 at checkout for 20% off your purchase and your first coffee club order!
MTNTOUGH: MTNTOUGH is offering Danger Close listeners 20% off the all-new MTNTOUGH+ subscription with the code DANGERCLOSE.
SIG Sauer: This episode is sponsored by SIG Sauer. You can learn more about SIG here.