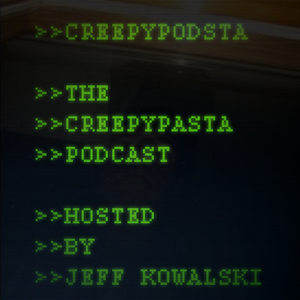 We welcome back an OG guest to CreepyPodsta: The Creepypasta Podcast as Louisa Herron joins us to chat about On A Hill.
Support the show on Patreon! $1 a month gets you two bonus episodes and one short story!
Theme music is by Matt Holt
Upcoming episodes: The Orangutans Are Skeptical of Changes in Their Cages, Arkansas Sleep Experiment, Cabin Getaway, Tampon Recall, I Dared My Best Friend To Ruin My Life, Doki Doki Literature Club, Dining Room or There is Nothing, Devil's Night, The Separation, Whispers, Dead Arm, Graphic Design, Autopilot, Ben's Playhouse, Monster in the Forest
Further reading: Pony Island, Dear Abby, The Man That Ate Newborns, I'm Sorry Daddy, Tails from the dogscape, More tails from dogscape, Forget Me Not, The Left/Right Game, The Mannequins, The Portraits, Mummer Man, I Was Fourteen, Perfection, The Deepest Part of the Ocean, <a href="https://www.