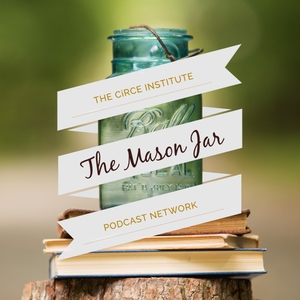 In this episode of The Mason Jar, Cindy and David chat about including grammar-study in Morning Time. Topics include how Cindy learned to love grammar, why grammar is love-able, when to start with grammar with your kids, the nature of sentence diagramming, grammar resources to use, and much more.
Resources mentioned in this episode:
Michael Clay Thompson's practice books The Mother Tongue Books from Blue Sky Daisies Sentence Sense from Cottage Press Know and Tell by Karen Glass Drawing Sentences by Eugen Moutoux
***
Don't forget to join the Mere Motherhood Facebook group and to subscribe to the Mason Jar feed wherever you get your podcasts!
If you like this show - and would like to gain access to some great bonus content - please consider supporting it on Patreon.
**** This episode is brought to you by our friends at IEW, where they offer a 100% lifetime guarantee.
See acast.com/privacy for privacy and opt-out information.