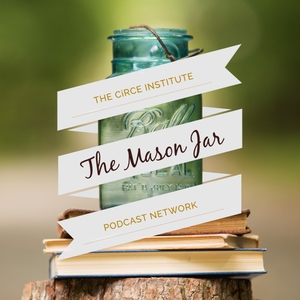 On Reading with young kids, "fun books," and finding time to cook
11.01.2018 - By The Mason Jar
In this episode of The Mason Jar, Cindy and David answer some listener questions about reading with younger children, the amount of time spent on "fun" books, and strategies for finding time to cook in the busy homeschooling day.
*** Don't forget to join the Mere Motherhood Facebook group and to subscribe to the Mason Jar feed wherever you get your podcasts! If you like this show - and would like to gain access to some great bonus content - please consider supporting it on Patreon.
*** This episode is brought to you by our friends at The Homegrown Preschoole and The Peaceful Press. See acast.com/privacy for privacy and opt-out information.