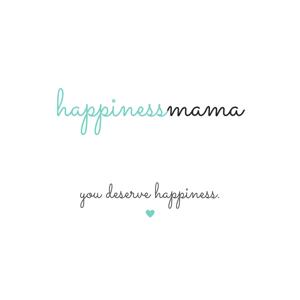 Highlights of Our Conversation:
Why and how Camaron wrote and published her book with two very young children
The "inherent loneliness" of motherhood
Enjoy the phase you're in…
The need to be in the moment as a mother
Motherhood is a huge learning experience
Our legacy of love
The importance of reflection and connection
Tuning in to "natural sound": anchors that help us get back to the present
Moving towards love
Striving: Good vs Bad
Accepting our past
The importance of little victories for our children
How we judge ourselves
Why self-care matters
High Intensity Interval Training (HIIT), walking, and having fun
The importance of play
The power of small steps in creating change
Some advice for new mamas
Quotes from This Episode by Camaron Brooks:
"My identity as a person really kind of exploded when I became a mom, and I didn't know who I was and I think that's because I had a false sense of identity based on career and a lot of other things. But motherhood kind of cracked that all open. We all go through that."
"Connection is why we're here."
"Everything in life is a practice, there's no finish line…"
"How am I treating my body? How am I taking care of myself?"
"I see aging as a beautiful process…"
Other Quotes from This Episode:
 
"What can you do to promote world peace? Go home and love your family." - Mother Teresa
"A miracle is a shift in perception from fear to love—from a belief in what is not real, to faith in that which is. That shift in perception changes everything." -Marianne Williamson
Links and Books Mentioned In This Episode:
Reporting Live From Studio B, Camaron's book about becoming a stay-at-home mom after a career as a reporter
Camaron's Blog: reportinglivefromstudiob.com
The Power of Now by Eckhart Tolle
10 MIndful Minutes by Goldie Hawn, Wendy Holden
The Gifts of Imperfection by Brene Brown
The Happiness Project by Gretchen Rubin
The Book of Awakening, by Mark Nepo
The HMP episode with Kris Dersch: www.happinessmama.com/05
Return to Love by Marianne Williamson
10% Happier by Dan Harris
Small Change by Susan and Larry Terkel
The Happiness Mama Community on Facebook www.happinessmamacommunity.com
Spread the Word:
If you enjoyed the podcast and want to help other mamas be happier, too, visit iTunes or Stitcher and kindly leave me a rating, review, and subscribe. More ratings and reviews can lead to more eyes and ears seeing and hearing the podcast. Thank you!
How to Subscribe to the Happiness Mama Podcast:
Click here to subscribe via iTunes
Click here to subscribe via RSS
Click here to subscribe via Stitcher
Stay in Touch:
Never miss an episode!
Click here to get the Happiness Mama Newsletter and your FREE gift, The Self-Care Workbook, so you can feel AMAZING, every single day.
Thank you so much for listening! I hope this podcast helps you be a little bit happier, and remember, self-care is not selfish, it's essential.