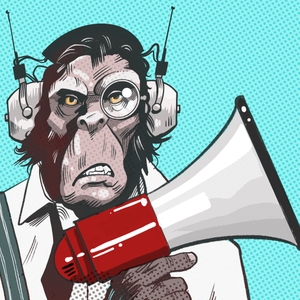 Today we explore the evolutionary psychology of violence with Prof. Todd Shackelford, in particular the sorts of violence that, on the face of it, appear to run counter to the Darwinian drive for survival and replication such as infanticide, spousal abuse, and suicide.
Along the way we also tackle the subject of "toxic masculinity", dodgy statistics, the benefits of watching other men have sex with your wife, rape fantasies, and BDSM.
*** SUPPORT THE SHOW ***
http://patreon.com/mowe
*** SHOW NOTES ***
http://mowe.blog/podcast/on-the-origins-of-violence-and-freaky-sex/
*** BOOKS MENTIONED ***
"The Evolution of Violence" https://amzn.to/2FFrsxL
"The Oxford Handbook of Evolutionary Perspectives on Violence, Homicide, and War" https://amzn.to/2UoXBmC
"Sperm Wars" https://amzn.to/2UbfCWA
"Ordinary Men" https://amzn.to/2CKkgA6
"American Holocaust" https://amzn.to/2TIhvET
"The Evolution of Suicide" https://amzn.to/2U7CIwW
"Angst: Origins of Anxiety and Depression" https://amzn.to/2HNxb8k
*** SOCIAL MEDIA ***
Facebook: http://facebook.com/mowepod
Twitter: http://twitter.com/mowepod
*** CREDITS ***
Theme Music: Falling Down by Ryan Little http://youtube.com/user/TheR4C2010
Podcast Image: Paul Keller https://flic.kr/p/49cqr8
DISCLAIMER: My Own Worst Enemy is a participant in the Amazon Services LLC Associates Program, an affiliate advertising program designed to provide a means for sites to earn advertising fees by advertising and linking to Amazon.co.uk and affiliated sites.