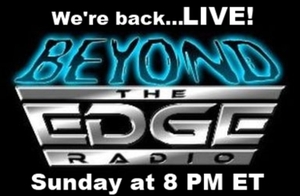 This week on BTE Radio, we return down the dark path of True Crime and back into the world of one of the most charming and notorious brutal serial killers Ted Bundy as we welcome back True Crime Author and Researcher Kevin M. Sullivan as we discuss his new book Trail of Ted Bundy.
In the first half hour we welcome back Shawn and Marianne Donley from Dark Shadow Ghost Tours and Panic'D with another episode of the Haunted Spotlight.
Then at 8:30 est, noted historical and True Crime Author Kevin M. Sullivan is back again this week as we discuss his new book the Trail of Ted Bundy. Kevin follows up on his widely acclaimed "The Bundy Murders" With the untold back stories in The Trail Of Ted Bundy. The new book is a look into the life of serial killer Ted Bundy, from those who knew him, to those who chased him, and from those who mourned his many victims…
The Trail of Ted Bundy: Digging Up the Untold Stories, is a journey back in time, to when Ted Bundy was killing young women and girls in the Pacific Northwest and beyond. It's told by those who knew him, and you'll hear their revealing stories, many being voiced and put to print for the very first time. The friends of the victims are here as well, and they too share their insights about the victims, and some of what they tell here had been held back from the investigators, such was their commitment to their deceased friends. It's also the story of those who hunted Bundy; those who guarded him, and those who otherwise were a part of this strange case one way or another.
The book also offers fresh information from the official record in areas not covered in the first book. To have added these "extras" in The Bundy Murders, wouldn't have made any sense at the time, yet they do make perfect sense here. And finally, for this book, I travelled to every state where Bundy operated except Florida to tell this tale, and I've added many of the insights I've gained from my years of study into this very elusive and diabolical killer.
Join us this week as we welcome back True Crime and History Author Kevin M. Sullivan as we return down the dark path of the serial Killers and go further behind the scenes of Ted Bundy this week on Beyond The Edge Radio.
Recent Post