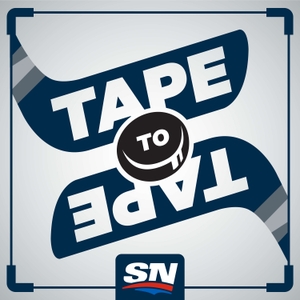 One Burning Question For Every Canadian Team
06.11.2020 - By Tape to Tape

As the NHL continues its creep back to game action, Ryan and Rory discuss the latest league developments and how high a priority having one Canadian hub city should be. Also, with NHL awards ballots being cast, Rory dives into a piece he's writing in which he'll select an MVP for all 31 teams.
Then they dive into the seven Canadian clubs. Can the Oilers find an ideal fit for Connor McDavid's wings? How entrenched is David Rittich in the Flames crease? And, if it comes down to it, who would the Leafs and Jets sacrifice from their stable of forwards to address issues on the back end? And more.
This episode is produced by Michael Mayers and hosted by Rory Boylen and Ryan Dixon.
Tape to Tape is powered by the RAM 1500 Sport, built exclusively for Canadians.
The views and opinions expressed in this podcast are those of the hosts and guests and do not necessarily reflect the position of Rogers Media Inc. or any affiliate.