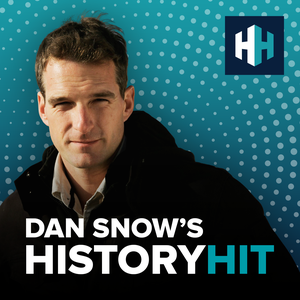 James Rebanks joined me on the podcast to tell the history of his family farm in the Lake District hills. This was part of an ancient agricultural landscape: a patchwork of crops and meadows, of pastures grazed with livestock, and hedgerows teeming with wildlife. We talk about how it has transformed over time.
If you want to get Christmas gifts for your history loving family, then we've got all sorts at historyhit.com/shop. King Tut face coverings, Lord Nelson hoodies, History Hit TV gift subscriptions... we've got it all. We're running a competition where you could win a £100 voucher to spend in the shop. To enter, you'll need to take a quiz about 20 facts from recent podcast episodes. Just go to historyhit.com/quiz to give it a go. Competition ends at midnight on Monday 16th November. Terms and conditions apply.
Subscribe to History Hit and you'll get access to hundreds of history documentaries, as well as every single episode of this podcast from the beginning (400 extra episodes). We're running live podcasts on Zoom, we've got weekly quizzes where you can win prizes, and exclusive subscriber only articles. It's the ultimate history package. Just go to historyhit.tv to subscribe. Use code 'pod1' at checkout for your first month free and the following month for just £/€/$1.
 See acast.com/privacy for privacy and opt-out information.