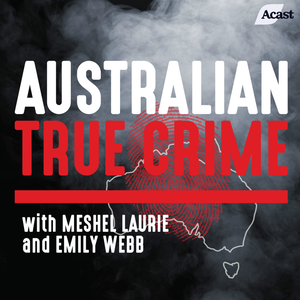 Show Notes Ep 217 of Australian True Crime with Meshel Laurie and Emily Webb Australian journalist Eileen Ormsby literally wrote the book on the Dark Web. In fact, she's written 7 books about it, but it was her first book, "Silk Road", released in 2014, about the so-called eBay of hard drugs, that began the exposure of the darkest corners of the internet to the world.
A year after Silk Road's release, Eileen sat in a courtroom looking at a man who was once the internet's most wanted and illusive trafficker of violent child abuse material. His online name was "Lux", but his true identity was shocking.
Book tickets to the Melbourne Podcast Festival forensics show here Book tickets to the Yarraville Rowland Legge show here   Pre order Meshel's book "CSI Told You Lies" here. Buy Eileen Ormsby's books about the Dark Web here   You can support us with a one-off contribution here. You can become a patron here. You can subscribe to Calm Ya Farm here. You can visit the Calm Ya Farm website here.   Like us on Facebook ​ Follow us on Instagram or Twitter Support us on Patreon Visit our Bookshop Listen on Apple Podcasts Listen on Google Podcasts Listen on Spotify   If you have any information on the cases covered by this podcast, please contact Crime Stoppers on 1800 333 000.   Thank you for supporting us and our guests. Support this show http://supporter.acast.com/australiantruecrime. See acast.com/privacy for privacy and opt-out information.