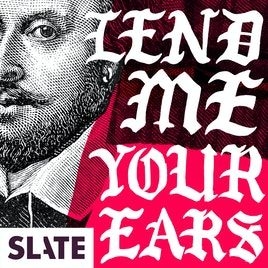 Othello isn't just a play about race, toxic masculinity, and the nature of identity—it's a play that has influenced our own views on race throughout the centuries. But what did race mean in early 17th-century London?
In this fifth episode of Lend Me Your Ears, host Isaac Butler talks to Queen Mary University of London professor Jerry Brotton, Barnard College professor Kim Hall, and Ayanna Thompson, director of the Arizona Center for Medieval & Renaissance Studies at Arizona State University, about the history surrounding Othello and what it means to perform the play today.
The actors in this episode are Will Sturdivant as Othello, Sid Solomon as Iago, and Emily Gardner Xu Hall as Desdemona.
Slate Plus members get a bonus episode of Lend Me Your Ears every month. Learn more at slate.com/shakespeare