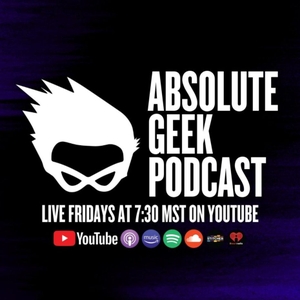 Join the Mayhem this week as we talk modern comic spec, Dc taking its heroes out of a Future State and going to the Infinite Frontier, we get a little WandaVision as we jump through hyperspace back to a more civilized time in the High Republic. All of this and more as we count down our top 5 elusive comics.
This isn't your normal modern comic book show! Anchored by our world-famous drinking game, Modern Comic Mayhem is the premiere show for the modern-day comic book collector and pop-culture investor that likes to read fast, laugh hard, and party even harder. Each week we discuss current comics storylines, key books, top ten lists, new comics, back issues, films, and TV shows, among other factors that affect the vast and ever-changing landscape of the modern pop-culture enthusiast.
IG: @moderncomicmayhem
Email:[email protected]
Tales From The Flipside is your source for quality content within the Pop Culture community. We talk about comics, cards, toys, movies, and more. Just about everything is collectible these days and we love to talk about them. We have a large line-up of shows that cover topics such as Comic Speculation, Comic Collecting, Star Wars Theory Crafting, Women in Comics, Lists, and much more!
#ModernComicMayhem #TalesFromTheFlipside #ComicPodcast #ComicSpeculation #comicbookpodcast #FutureState #WandaVision #ComicBookReviews #X-Men #DCComics #MarvelComics #MCU #ComicList #SNL #InfiniteFrontier