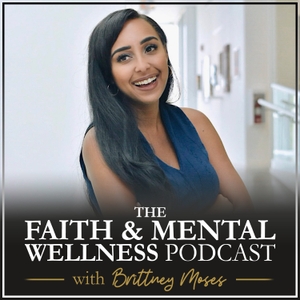 Dr. Ann-Louise T. Lockhart, PsyD, ABPP is the proud owner of A New Day Pediatric Psychology in San Antonio, Texas. Originally from St. Croix in the U.S. Virgin Islands, Dr. Lockhart considers herself a "dual-citizen" of Texas and the Caribbean. She loves movies, fashion, and food. In her words: "I am passionate about what I do. I care about people and want the best for them in their lives.
Get started with online therapy & counseling: Better Help Counseling (10% off your first month): https://betterhelp.com/moses Faithful (Christian) Counseling (10% off your first month): https://faithfulcounseling.com/brittney For a list of specific mental help & crises resources: https://brittneyamoses.com/mental-help-resources/
If these episodes have blessed you in anyway, click here to support the continued efforts of the Faith & Mental Wellness show: https://supporter.acast.com/The-Faith-and-Mental-Wellness-Podcast-with-Brittney-Moses
Connect with Dr. Ann-Louise Lockhart here! Instagram: @dr.annlouise.lockhart Facebook: @dr.annlouise.lockhart LinkedIn: https://www.linkedin.com/in/drlockhart
Connect with Brittney on social media for more: Instagram: @BrittneyMoses Instagram: @ChristianMentalHealth Instagram: @faithmentalwellnesspodcast Youtube: BrittneyMoses Facebook: @BrittneyAMoses Twitter: @Brittney_Moses BrittneyAMoses.com
Crisis lines by country:  https://en.wikipedia.org/wiki/List_of_suicide_crisis_lines Support this show http://supporter.acast.com/the-faith-mental-wellness-podcast-with-brittney-moses. See acast.com/privacy for privacy and opt-out information.