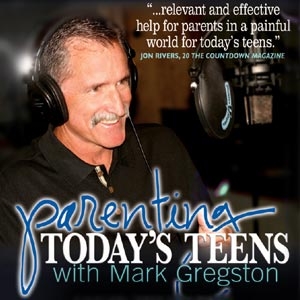 #2102
Mom, dad, find yourself gettin' all twisted up and worried about your teen?
Hi, I'm Mark Gregston … with Parenting Today's Teens.
Billy Graham once said, "Anxiety is the natural result when our hopes are centered in anything short of God and His will for us."
Wow, that's a convicting statement. But let's face it … as a parent, it's really hard not to worry about your kids! We worry about what they're doing, where they're at, and who they're with. We fret over the choices they make … and lie awake at night thinking about their future.
So today, if you find yourself weary from worry and overwhelmed with fear … lay it all down at God's feet. Put your hope and trust in Him.
Why? Even in the midst of chaos, God is always in control.