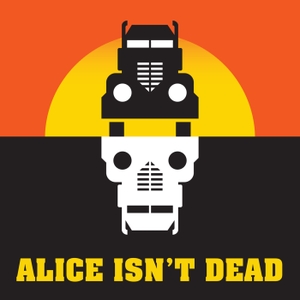 I don't know if you deserve forgiveness.
The Alice Isn't Dead novel is on sale October 30 – pre-order your signed edition today, and check out our 17 city book tour this fall.
New on the Alice Isn't Dead store: a stunning Alice Isn't Dead road map and Rob Wilson's clever logo on an enamel pin.
Music & Production: Disparition, disparition.info. Written by Joseph Fink. Performed by Jasika Nicole and Erica Livingston. Logo by Rob Wilson, robwilsonwork.com. Part of the Night Vale Presents network.