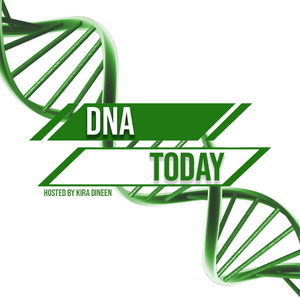 My guest joining me for this podcast episode is Dr. Pawel Buczkowicz. He is the Chief Medical Affairs Officer and the VP of Business Development at Gene42. He received his PhD in cancer genetics and molecular pathology from the University of Toronto. His research has been published in leading medical journals such as Nature Genetics. His discovery of novel mutations in human cancers and their associated clinical correlates, have led to a new World Health Organization classification that was implemented for paediatric gliomas in early 2016. Dr. Buczkowicz is passionate about improving healthcare experiences for both the patient and doctor and believes smart and efficient software will revolutionize the way medicine is practiced.
On this episode, we discuss…
Gene42's Products: PhenoTips, PhenoTips Genomics, and OncoTips
How clinicians/researchers use electronic health records
Future of electronic health records in healthcare
Importance of open-source databases
Research on Diffuse Intrinsic Pontine Glioma (DIPG)
You can follow Dr. Pawel Buczkowicz (@pbuczkowicz) and Gene42 (@gene42inc) on Twitter.
Stay tuned for the next new episode of DNA Today on April 6th, 2018 where I will be discussing the human microbiome with Bibaswan Ghoshal! New episode are released on the first and third Fridays of the month. See what else I am up to on Twitter, Instagram, Facebook and iTunes. Questions/inquiries can be sent to info@DNApodcast.com.