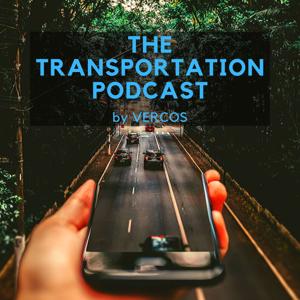 Welcome to The Transportation Podcast by VERCOS!
In our 3rd episode, hosts Amit Singh Baghel and Javed Ahsan welcome Mr Amit Bhatt, Executive Director, WRI to our podcast. Mr Bhatt has about 2 decades of experience in the field of urban transport, non-motorised transport, public transportation, road safety and electric mobility. He writes extensively on the issues of transportation and road safety for some of the leading media houses like Hindustan Times, Scroll, DailyO, Deccan Herald, Times of India and The Hindu. He is also a visiting faculty at the School of Planning and Architecture, New Delhi. Mr Bhatt enlightened us on the following topics:How our cities are inherently sustainable How our fascinations for cars can be compared to an epidemicWhy is it necessary to challenge the perception towards pedestrians and NMTThe issue with our road safety awareness programs What Haryana Vision Zero is all aboutWe hope all our listeners will enjoy this episode of The Transportation Podcast by Vercos. Your hosts Amit Singh Baghel and Javed Ahsan will be back shortly with another interesting and informative episode. We request you to support us by subscribing to the podcast and share it with your family, friends and peers.
Till then, keep walking!
Website: https://vercos.in/
email: [email protected]
Linkedin:
https://www.linkedin.com/company/official-vercos/
https://www.linkedin.com/in/javedahsan/
https://www.linkedin.com/in/amitsinghbaghel/
Disclaimer: The views expressed on The Transportation Podcast by the guest/s are solely his/her/their own, and do not represent the opinion/s of Vercos or it's founders, directors, employees and its affiliates in any way.
Music from https://filmmusic.io
"Cheery Monday" by Kevin MacLeod (https://incompetech.com)
License: CC BY (http://creativecommons.org/licenses/by/4.0/)
Support the show (https://www.patreon.com/vercos)Support the show (https://www.patreon.com/vercos)